Oracle ERP Cloud Masterclass for Busy People!
This is a 'cut the chase' and dive in quick 'setup and go' course for experts! Ideal for quick learners who want to learn Fusion (ERP Cloud) quickly without losing the details.
All videos delivered by Yemi Onigbode Oracle ERP Cloud Certified Specialist (with 15+ years experience as an Oracle Consultant)
Use coupon code j315-17 to receive a 20% discount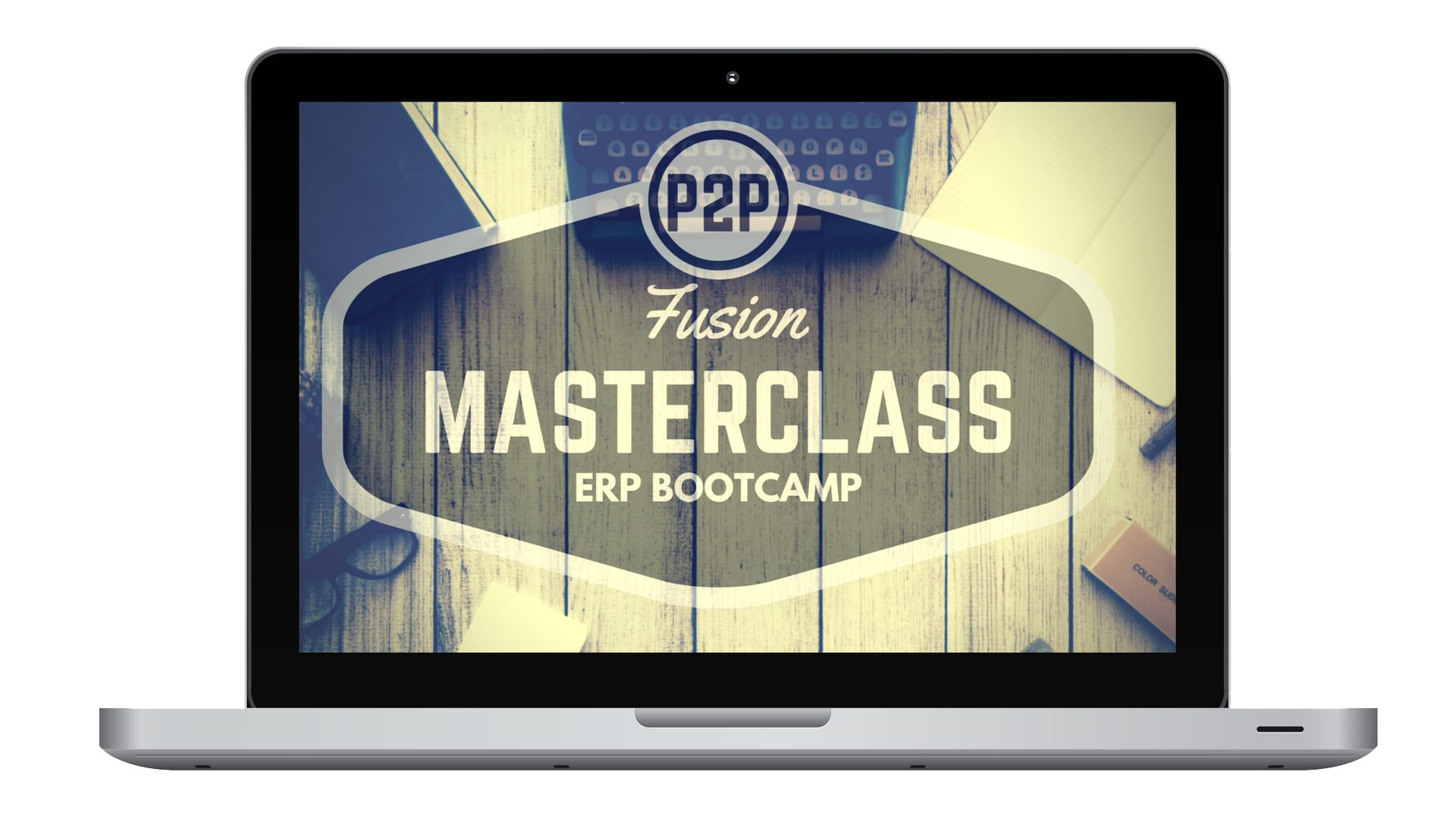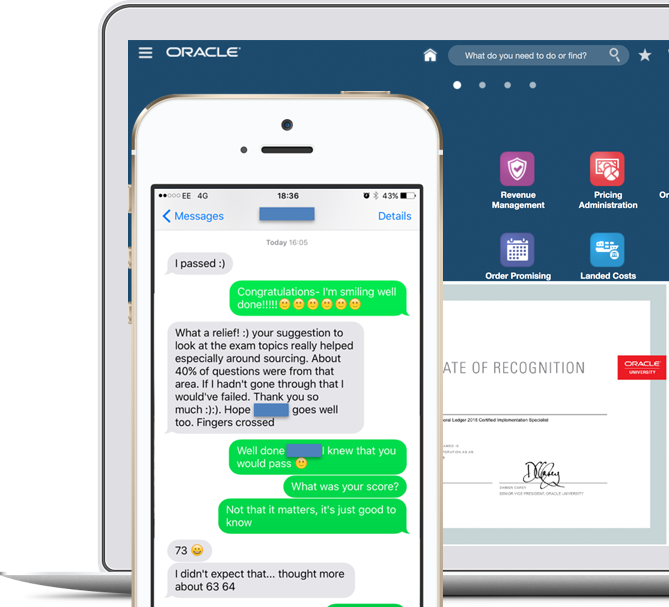 Use coupon code j315-17 to receive a 20% discount
Cloud based access to 40+ High Definition Videos
Over 3 hours of training content
Lifetime access to training videos
24-7 Access to the content
Free updates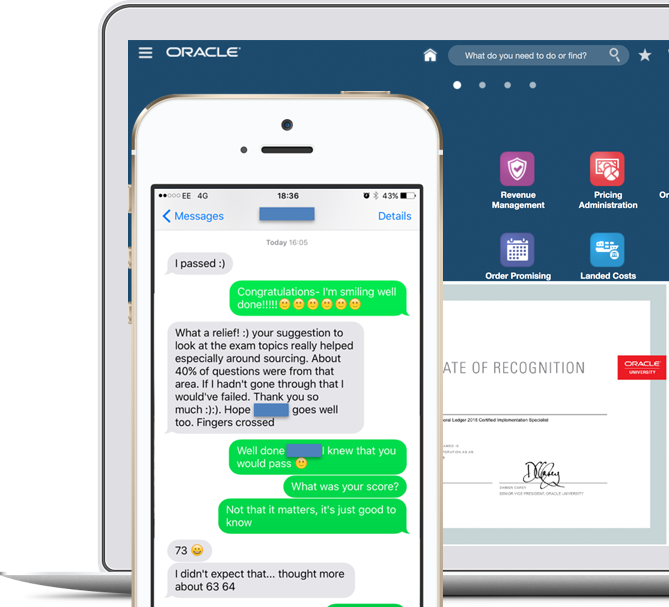 Learn new Oracle ERP Cloud skills

Become an Oracle Cloud Certified Specialist
Increase your earning potential
The Fusion Procure to Pay Master Class is aimed at providing you with the core skills to rapidly setup Fusion Procurement in a few hours.
The course will cover the setup and use of the Self Service Procurement, Purchasing, Payables, Payments and the OTBI Reporting Tool.
Introduction
Procure to Pay Introduction
Create Procurement User
Update Default Expense Account
Create Implementation Project for Procurement
Procurement
Location, Business Unit Business Unit Assignment
Legal Entities, Business Unit Set Assignments
Create Inventory Organization
Configure Procurement Business Function
Configure Requisitioning Business Unit
Assign Roles to User
Common Options for Payables and Procurement
Manage Receiving Parameters
Amend Employee Details
Manage Procurement Agents
Set Default Buyer in Procurement BU
Accounting
Set the Default TAB for SLA
Using TAB to create Default Expense Accrual Account
Categories
PO Category Structure
Manage Catalogs and Local Catalogs
Content Zone
Adding Values to Value Set
Browsing Hierarchy
Approvals
Approval Groups
Requisition Approvals
Organization Structure
Purchasing Approvals
Payables
Create Payment Process Profile
Open AP Periods
Transaction Accounting Definitions
Manage Invoice Options
Payment Options
Create Supplier
End to End Flow
Create BPA
Create Requisition for BPA
Create Receipt Accounting
Add Requisition BU to Existing Supplier Site
Run Create Accounting
Create a BPA using a Text Loader
Create Invoice and Accounting for Invoice
Create Requisition for BPA
Review Requisition and Receipt PO
Complete Procure to Pay Flow
Just passed my exams! - 78% - woo hoo! - Great course
Got the Job! From an Oracle EBS Support Analyst to an Oracle ERP Cloud Implementation Consultant - WOW!!!
Limited time offer
Learn Oracle ERP Cloud. Get certified. Increase your earning potential.
Act today, and get the fast action bonus (Certification cheat sheet)
Use the coupon code j315-17 for the 20% discount